I coudn't sew the Kallounette for Baby Boy without sewing something for the Big Sister-To-Be.
I just had some lovely bright pink fleece (left from Miss G's Abbey Jacket).
The pattern is free...not only...I just love the topstitches on the sleeves.
I also wanted to test my double-sided fusible web and sew some fun appliques, taken from the very fabric I used for the lining.
So here is Miss A's waistcoat: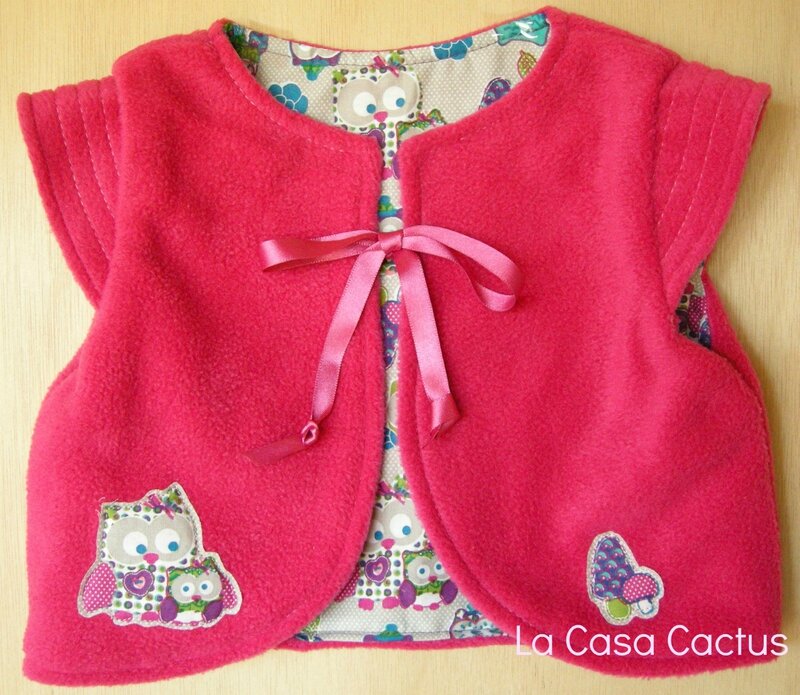 Free pattern by France Duval-Stalla (in French, only, but pretty easy to understand)

Alterations: no batting, just fleece and cotton for the lining.