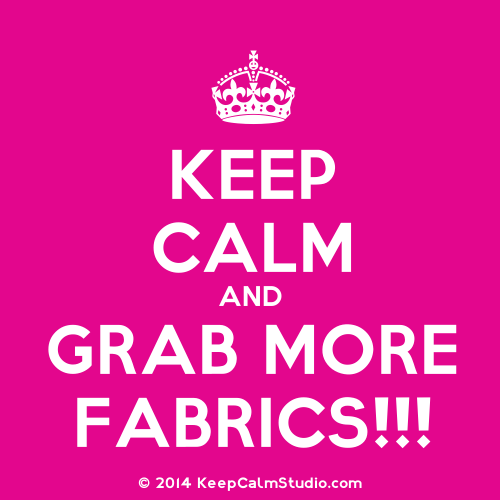 My fabrics were delivered yesterday, from Germany.The crushed velvets are nice and stretchy, except the black one, I don't know why. The glitter knits will be underlined to add stregth because they are a bit thin.
Next step: cutting all of these while Miss G is at school. Our winter holidays start next Friday so I won't be able to do any sewing on her birthday Frozen dresses for 2 weeks since she thinks that only the blue dress will be sewn and not the whole lot of Frozen dresses (or, at least, 3 out of the 4 dresses!).
PS: Did you see my " Keep Calm and..." picture? You can do yours for free and import it in .png. Cool!