Because we're on a 2-week winter break, I can't sew whenever I want. I lock the guestrom-sewing room while they're watching cartoons!
Elsa's nearly done! And it fits Miss G perfectly (happy dance!). I underlined AND lined the bodice. Extra workn but taht way, I'm pretty sure she won't get through the kind of net taht holds the glitters together. I still have to sew the velcro tape, to hem the skirt and to stitch the lining to the skirt.
In the meantime, I carry on working on the other Frozen dresses. The 3 others skirts are sewn, I cut the Anna cape. I'm drafting Anna's coronation dress bodice again since I wasn't so happy with what I drafted first.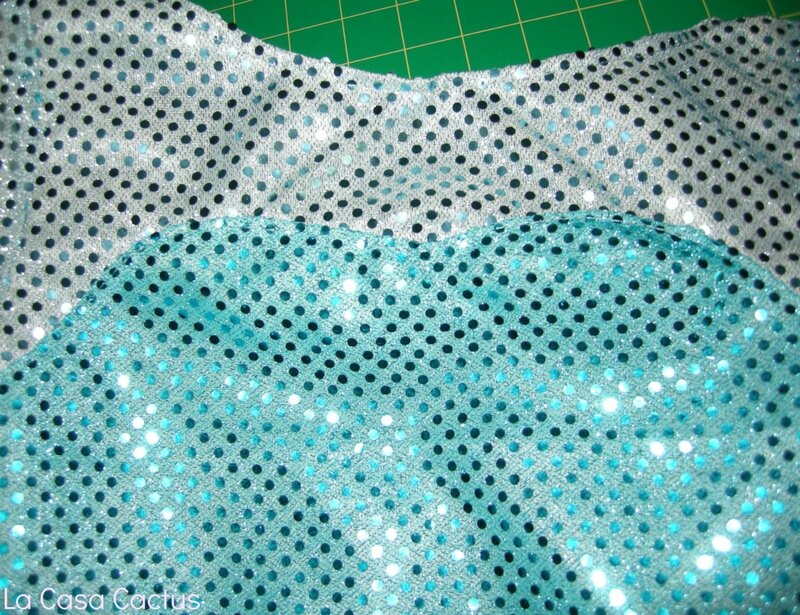 I know...rather glittery!