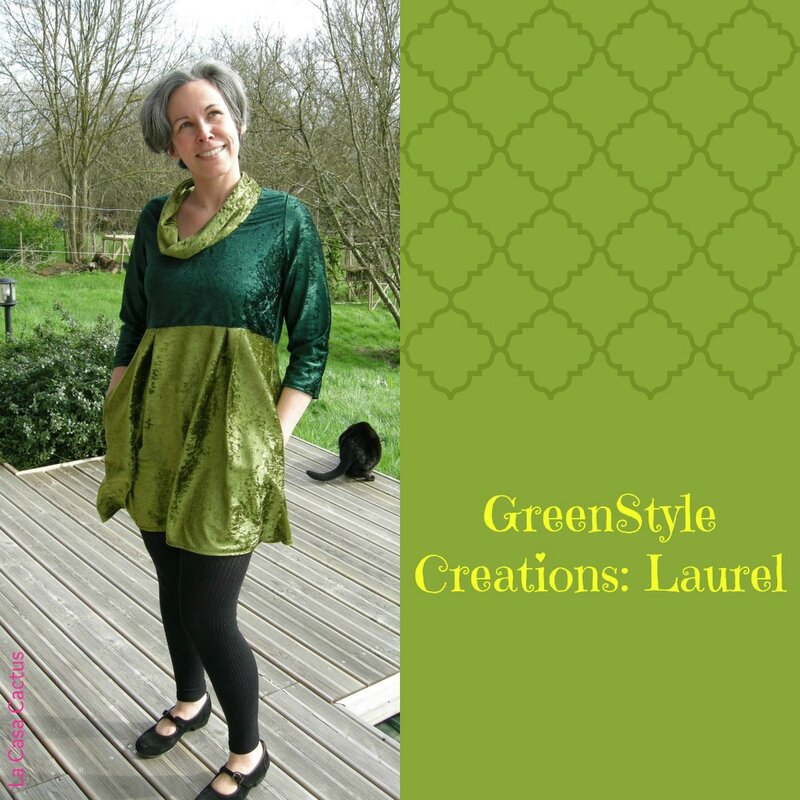 That's not something you'll see very often: me testing something for ME!!!! And I'm rather happy with how it turned out!
As usual when I'm testing, I didn't buy any new fabric. I took some remnants from Miss G's Frozen dresses. That's velvet panne from a German webshop
I opted to sew a tnuic with 3/4 sleeves, using two colors. This choice is not deliberate, I didn't have fabric enough in neither of the 2 colors!
The bust is a size M and the lower part, a size L...!
Laurel shows great potential:
Dress with 2 lengths or tunic
Long sleeves, 3/4 sleeves, elbow-length sleeves
3 torso lengths
The latter point is really great for me because I might be only 5'4", I have a long bust and using a "regular torso" would have ended in a ugly sewing line right across my bust!
The pleats are well designed since they don't enlarge your "bottom"! I was a bit afraid to look pregnant in my tunic, but it's just perfect! Comfy without being baggy.
The cowl is very attractive too and side pockets enhance the value of the tunic/dress.
That's a rather quick-to-sew project. Printing and taping are the longest parts! That's a "knit" project, but some testers used woven for the "skirt" part.
I really like this tunic and it will become a staple in my wardrobe. I see it in striped jersey for the week-end or in a rather silky knit for everyday wear.
I'm extremely happy with the look of it and it will push me for some SELF-CARE SEWING!!!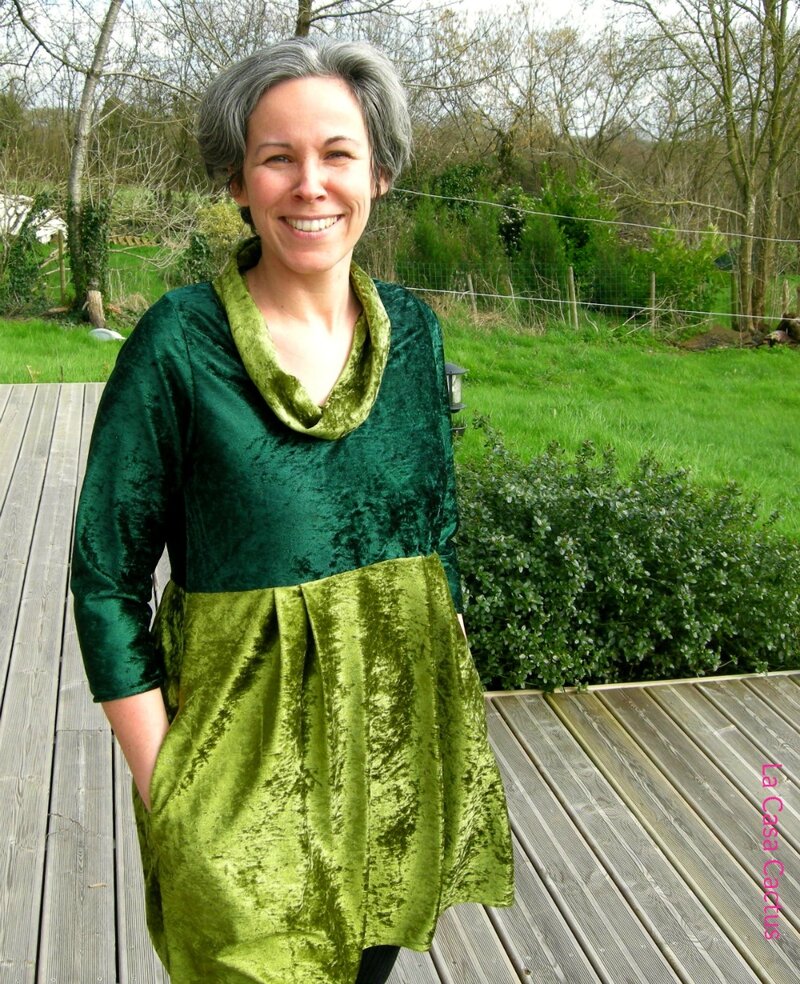 The pattern is available here (size xxs-3xl, PDF $8): Greenstyle Creations